YOU CAN CONTACT THE WEBMASTER FOR THIS SITE THROUGH THE EMAIL ADDRESS :
INFO@ONEMILFOIL.COM


Buckinghamshire, United Kingdom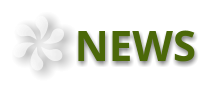 If you are not a member of the Winslow & District Art Society
here in Buckinghamshire, United Kingdom
and live within easy travelling distance of Winslow,
please think about joining us.
For more information on Membership,
see the membership page here and contact our Treasurer for
up to date Society information.
This page will be updated as any new events or painting
opportunities arise
EXCELLENT RESULTS from our
NOVEMBER 6th/7th EXHIBITION
Many pictures were sold and our craft stalls also did well.
Full details will be forthcoming at our next
evening Demonstration Evening
when we welcome
Mark Fennell
at 7-30pm on Thursday November 18th
Non members will be welcomed
at this demonstration in return for a small charge.
Our monthly demonstration evenings are free to all members
If you are interested in joining the Society, come along
you can find out more on the 18th.
We welcome artists of all skill levels

from the '

just beginning'
who are finding their way and need support,
to the professional.

The Society has a Facebook Group to keep members and supporters of the Society
up to date with events. You can find the Facebook Group at :
https://www.facebook.com/groups/4864962060196912/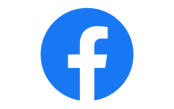 The Society usually meets on the last Thursday of each month
between September and July, but the November meeting is a week earlier to avoid
the chaos of the Winslow Christmas Lights switch on,
when parking can be difficult.
Our members are treated to a Christmas Party in Mid December.
The next Demo evening after November will be on January 27th 2022